Sponsored content by Ruth Stroup Insurance Agency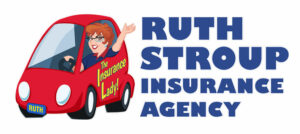 Known fondly to her clients as "The Insurance Lady," Oakland's Ruth Stroup and her Farmers Insurance agency has again been selected by East Bay voters as "Best Insurance Agency."
The agency, which helps customers find the best and most appropriate insurance policy for their home, auto, life, business, condo and rental, is celebrating its 17th year, and stays true to its mission of educating people about how insurance works, and how to make it work for them.
Stroup, a native Californian and 35-year Oakland resident, understands the challenges facing East Bay consumers who are searching for both the best insurance coverage with affordable pricing. "I want my clients to become savvy shoppers of insurance products," Stroup said. "Oakland is my home; I care about this community. It means a lot to me to have a business that allows me to serve the community I call home."
It's more important than ever for California consumers to get accurate, up-to-date information about insurance. Stroup is forthright about the challenges facing consumers who are shopping for the home insurance. "Since the 2017 Tubbs fire, insurance companies are still paying out more for claims than they are taking in," she said. We are responding to inquiries from people who are getting non-renewed by their current carrier as well as people needing new policies because they are purchasing a home. "Our phone is ringing off the hook with questions about home insurance."
Ruth also sees a rise in car insurance claims. "Auto theft, both car parts like catalytic converters, and the recent trend in Hyundai and Kia vehicles being stolen, has impacted a lot of our clients." Ruth also commented on the overall impact of inflation on both home and auto insurance claims and rates. "I expect to see rates increase across the industry for at least the next 18 months."
One of the ways Stroup helps clients is by advising when—and when not—to file a claim on any of their policies. "I help people evaluate their priorities," she said. "They need to know when to use their insurance policy, and when it's best to protect future insurability." She used water damage in the home as an example. "What kind of damage was done, and what are complete repairs going to cost?" Stroup said. "We listen to our clients, help them problem solve, and help them understand how their policy will respond to a particular situation."
Stroup is an expert advisor for the nonprofit United Policyholders, whose mission is to be a "trustworthy and useful information resource and a respected voice for consumers of all types of insurance in all 50 states," and she participates in many webinars to stay current on trends and changes.
Yet another way in which Stroup and her staff stand out is that she considers her agency to be a "thought partner" with clients. By that, she means that she often speaks to them about "bigger life issues," such as estate planning and taxes. She maintains a referral network to expert providers who specialize in those fields.
"Most people are 'deep subject matter' experts in one or two things," Stroup said. "You need other experts for legal, personal finance, and planning issues."
Other than helping her clients, Ruth supports numerous local non-profits and public schools. She appreciates local, grassroots nonprofits "because they get the money to the people who are really doing the work," she said. "I am a product of public education. Growing up in Sacramento, I played a variety of musical instruments. My school offered both band and orchestra classes so I make a point to support music education." Ruth contributes to a number of local schools, including Glenview Elementary, Edna Brewer, Oakland Tech High School, Joaquin Miller, Crocker Highlands, Kaiser, Hillcrest, Peralta, Chabot and Melrose Academy.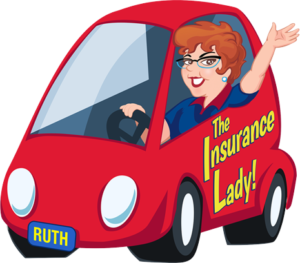 Ruth also is an active member of numerous business and civic organizations including Business Networking International (BNI), Oakland Metropolitan Chamber of Commerce, Bridge Association of Realtors, and the Rotary Club of Oakland. Each organization provides her with a way "to connect to the Oakland community."
"When I'm not in the office, you can find me walking Lake Merritt, shopping at the farmers market, or connecting with locals at fundraisers, festivals and networking events," Stroup said.
Her agency also sponsors a "Shred Date" twice a year, during which clients and others can bring boxes of old documents to be safely shredded for free. Having piles of documents is not only an eyesore, but also a fire hazard, she pointed out, but professional shredding can be expensive. She sees offering "Shred Dates" as another way of contributing to the community.
The agency is located near Lake Merritt in the Grand Avenue business district. "We can serve the entire state of California, but our focus is the East Bay." "If you're located in Berkeley, Albany, Alameda, Emeryville, San Leandro, Castro Valley, El Cerrito, Richmond or beyond, we welcome you to stop by my office," she emphasized. "We make the insurance process easy and personalized, so that you can rest well knowing you are covered."
She prides herself on maintaining an open line of communication with clients. "It's imperative for me that you have the coverage you need on the day you need it," she said.
Ruth Stroup Insurance Agency, CA License # 3560 Grand Ave., Oakland. (510) 874-5700, StroupIns.com