Sponsored content by East Brother Beer Company
Richmond, a city that embodies "Pride and Purpose," serves as the proud home of East Brother Beer Company, a brewery committed to infusing their craft with the same passion found within their community. "Much like our neighbors, we instill pride and purpose in everything we do," said co-founder Rob Lightner said.
This dedication is undoubtedly a key factor behind the consistent accolades garnered by East Brother Beer Company, which, once again, has been selected in the 2023 "Best Of" for "Best Craft Canned Beer." Its award-winning Bo Pils and a selection of other exceptional beers can be found in numerous supermarkets, bars, restaurants, and bottle shops across the Bay Area and beyond.
While East Brother's reach extends far and wide, the heart of its operation remains firmly rooted in Richmond. In fact, it is named for East Brother Island in San Pablo Bay, home to an iconic lighthouse. East Bay native Lightner and fellow co-founder Chris Coomber, friends for decades, began small-batch craft brewing many years ago.
When they were ready to open their brewery in 2016, they chose a warehouse in "an understated city with a deep industrial history, full of hardworking, high-integrity people," said Lightner, whom they knew would appreciate the partners' commitment to the "understated style of beer we brew."
A Unique Approach to Lagers
East Brother's specialty is lagers. "They require a bit more finesse and take longer to brew," Lightner said. However, from the outset, the founders drew inspiration from traditional beer styles and aimed to create "beautiful examples" of those styles.
Recently, East Brother made waves with the introduction of its summer release, the Helles Lager. This classic German-style beer is described as having "flavors of fresh bread and malt sweetness, giving way to cereal with a touch of honey. Complex but rounded out by just the right amount of noble hop bitterness, leading to an exceedingly clean finish." A core lager offering is Vienna-style Red Lager, and another summer brew is the Pre-Pro Lager, which uses a recipe created before Prohibition.
In addition to their remarkable lagers, East Brother also crafts ales such as the ever-popular Blonde Ale and English Pub Ale, as well as stouts and porters. The seasonal Freighter Series boasts a collection of bold and robust brews, including this summer's Belgian Tripel. The concept behind the "Freighter" line pays tribute to Richmond's extensive history as a port, with East Brother's graphics, color scheme, and logo serving as a testament to this heritage.
For those seeking an immersive experience, a visit to the laid-back and welcoming East Brother brewery and taproom is a must. Patrons can delight in the limited-edition "Taproom Series," featuring small-batch releases announced regularly. While enjoying their beverages, visitors can partake in a variety of activities, including ping pong, pool and cornhole, all while relishing the offerings of the rotating food trucks stationed nearby. "We pride ourselves on being a family- and pet-friendly establishment, where people can unwind, enjoy themselves, and create lasting memories," Lightner said.
Brewing with Purpose
In its commitment to fostering community engagement, East Brother sponsors a range of events. Comedy nights, live music performances and a lively Trivia Night every Wednesday are among the highlights. One particular crowd-pleaser is the monthly "Sip & Shop" event, held on the last Sunday of each month. This gathering serves as a platform for local entrepreneurs and vendors to showcase their talents, forge connections, and build their businesses, all in the expansive outdoor space surrounding the taproom.
Another eagerly anticipated annual event is the "Summer Classic" car show, slated for the last Sunday in August. Enthusiasts can expect a dazzling display of up to 100 vehicles, each one vying for attention. While classic muscle cars from the '60s often steal the spotlight, attendees themselves have the opportunity to vote for their favorite, ensuring an element of surprise. Lightner reminisced, "Once, a quirky little microbus stole the hearts of attendees and claimed the title of fan favorite."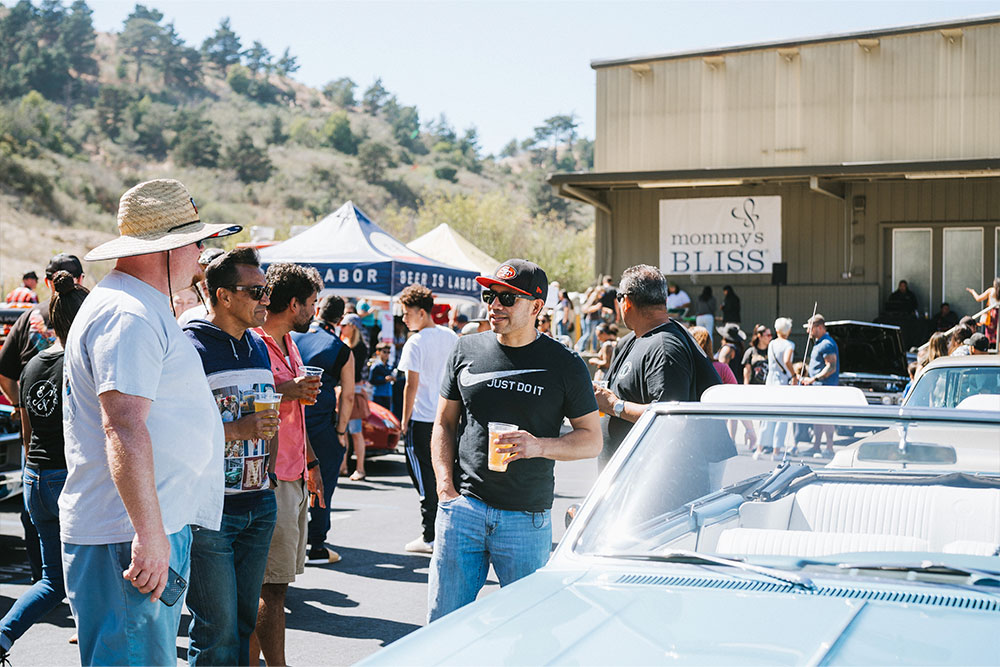 East Brother Beer Company goes beyond crafting exceptional brews. It actively contribute to the Richmond community through various initiatives. Lightner proudly highlighted its creation of "benefit beers," with a portion of the proceeds channeled towards nonprofit organizations. During the challenging times of the pandemic, East Brother supported the Richmond Rapid Response Fund by releasing the Pride and Purpose beer. The RRRF was instrumental in providing essential supplies, aiding in economic recovery and security, and addressing critical issues such as housing, homelessness, health, education, and learning.
East Brother also lends its support to impactful programs like Brave Noise, a global beer collaboration dedicated to fostering safe spaces and inclusive environments. Additionally, it champions the Safe Return Project, which aids individuals in reintegrating into the community after periods of incarceration, and the Richmond Promise, which grants college scholarships to local students.
Lightner expressed the brewery's commitment to regular fundraising events held at the taproom, including initiatives for the local dog rescue organization, Milo Foundation. He affirmed, "We have formed deep and meaningful relationships here in Richmond."
True to Richmond's diverse and multi-ethnic makeup, the East Brother taproom embraces visitors of all ages and backgrounds. Within its walls, conversations flow freely, encompassing not only beer but a wide range of topics. "You'll hear discussions about beer, of course, but you'll also be immersed in all sorts of conversations," Lightner said. "There's no room for beer snobbery here—just meticulously crafted lagers and more, and an authentic sense of Pride and Purpose."
Whether you're a beer aficionado or simply looking for a remarkable experience, East Brother Beer Company invites you to join it on a journey of flavor, community and celebration. Indulge in their exceptional brews by visiting its taproom or discovering their offerings at your favorite local retailers. Embrace the spirit of Richmond, a city brimming with Pride and Purpose, and let East Brother Beer Company become an integral part of your craft beer journey.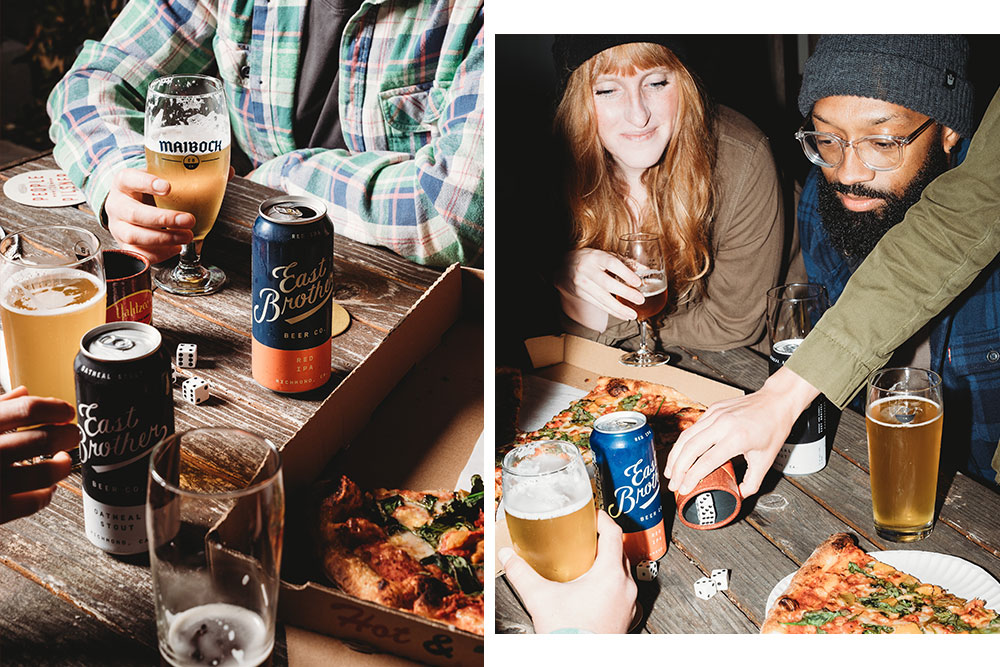 East Brother Beer Co., 1001 Canal Blvd., Richmond. Open Wed-Fri 3-9pm, Sat-Sun 11am-9 p.m. (510) 230-4081, EastBrotherBeer.com
Photography by Clara Rice